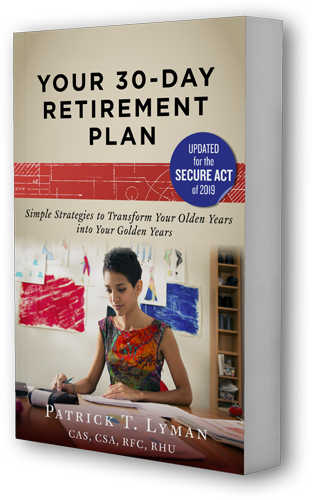 The Concept Behind the Series
When it comes to retirement planning, Americans are in trouble. It's a problem that hits every group, gender and income level. No matter what your career is, how much you earn, or what your age–there is a good chance that you, or someone you know, hasn't saved enough or planned effectively for a comfortable retirement. This series aims to change that by offering books tailored to helping solve the retirement planning problems facing a variety of different people and motivate them all to stop procrastinating and START PLANNING!
Your 30-Day Retirement Plan: The Book That Started it All!
The first book in the 30-Day Retirement series is Your 30-Day Retirement Plan. This book serves as the basis for any strong retirement plan, and is meant to be used by everyone. The next book, The Path to a Stress-Free Retirement, covers the topic of distribution planning so you can learn how to create your own paycheck for life out of your savings. Future books will include, Your 14-Day Military Retirement Plan (publishing in 2021) and Navigating the World of Financial Products (publishing in 2020).
Buy the Books
YOUR 30-DAY RETIREMENT PLAN
Retirement. It's something you've heard about all your life, looked forward to, dreamed about, maybe even saved a little toward—but have you actually planned it?
If you ever hope to retire, and stay that way, you need a solid plan. It doesn't matter whether you're 25 and working your first job out of college or 55 and inching ever closer to a potential retirement date. If you don't have a well-thought-out plan, you either won't be able to retire, or you won't be able to enjoy it when you do.
A comprehensive retirement plan doesn't just look at your savings. It considers your health and wellness plan, your legacy plan, your ability to maintain income while working, your long-term care costs, your budget, your debt, and more. This book was designed to show you all the planning points you need to consider and give you tips and tricks to get them done as simply as possible—one day at a time.
With multigenerational tips to give specific guidance to millennials, gen Xers, and baby boomers, Your 30-Day Retirement Plan is a must-read for people of all ages.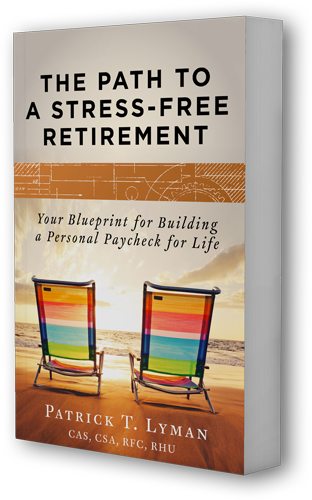 The Path to a Stress-Free Retirement
What's more important to you:
Saving money for retirement
Designing a sustainable retirement income plan that lasts your whole life
If you chose B, then this is the book for you!
No retirement savings plan is complete without a blueprint for income distribution that replaces your working paychecks. In The Path to a Stress-Free Retirement, you'll learn how to transform your mindset from one that's focused on accumulating savings to one that sees distribution planning as an even higher priority. You'll learn how you can create an income planning blueprint that results in a stress-free retirement income plan, and you'll discover how to leave behind a meaningful legacy without affecting your post-retirement spending.
No matter what stage of retirement planning you're in, this book contains tips and solutions that are ideal for creating a comfortable, customized income plan.