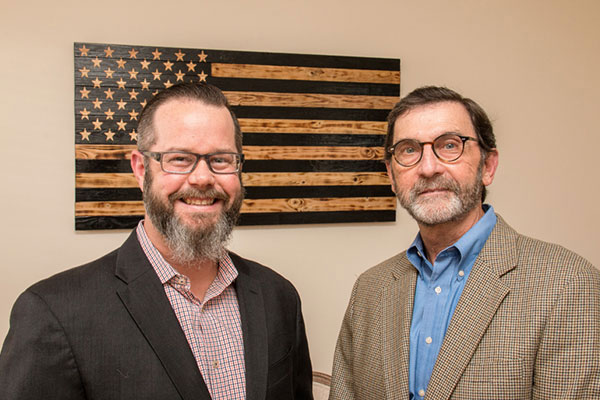 Mission Statement:
Compass Financial Solutions, Inc. is dedicated to providing clients with professional, individual attention necessary to help them achieve their financial goals.
Our mission is to provide tools, strategies, support and guidance to clients who want to secure financial independence and a stable pre- and postretirement lifestyle. We do this by basing our strategies on three core principles: safety, security, and preservation of assets.
Further, we invest in the underlying financial confidence and empowerment of our community by sending newsletters and hosting seminars. We focus on a holistic process of financial and wealth planning that can take families all the way from college financial aid acquisition to legacy development.
Educational Financial Seminars
Community members have an open invitation to attend Compass Financial Solutions' financial seminars. Contact our office to find out when our next session is scheduled.
---
Compass Financial Solutions helps clients create plans for:
Capital Preservation Planning
College Financial Aid Planning
Disability Income Planning
Estate Planning

Health-care Planning
Income Planning
Pre and Post Retirement Planning
Social Security Planning
---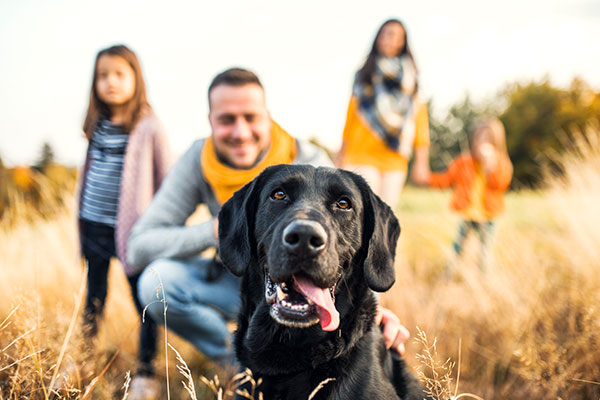 Making a Difference in the Community
At Compass Financial Solutions, we know that no business in Havertown could survive without the passion and support of the community. That's why we focus on giving back to our friends, neighbors and fellow community members.
Through our seminars and newsletters, we help ensure that community members are educated about retirement income planning and insurance options. We further support the community by remaining active in the local YMCA by hosting educational workshops. Recently, Compass Financial Solutions partnered with the Rotary Club of Upper Darby/Lansdowne and the Lansdowne Community YMCA, becoming one of the corporate sponsors of the very first Harvest Hustle 5K Run/Walk.
We know how important it is for company leaders to become community leaders, which is why members of our team coach basketball and Little League and hold many different roles in local community organizations including the Honorable Order of the Kentucky Colonels, the Delaware County Police and Firefighters Organization, Knights of Columbus, Down syndrome awareness group Rock for Chop and the St. Joseph's Prep Alumni Club.
At Compass Financial Solutions, we realize that every time we help a client with estate, retirement income and college planning, we aren't just helping one person or one family—we're serving the entire community by helping to strengthen Havertown's underlying financial foundation.
---
Code of Ethics:
Financial planning shouldn't be about selling products. It should be about strengthening our economy, our communities and our future. At Compass Financial Solutions, every client we serve represents more than just a customer; they represent a family, a legacy and a vital thread in the fabric of our community. That's why we devote ourselves to providing professional, individual attention to help you achieve your financial goals.
Our focus is on helping clients achieve financial security using strategies based on the principles of safety, security and preservation of assets. This ensures they can realize a comfortable retirement and meet all their other financial goals. Further, through our weekly newsletters and monthly educational seminars, we're empowering clients to make informed, objective decisions about their finances. Our customized plans focus on each client's specific needs and objectives, helping families with issues such as life insurance planning, financial aid acquisition, college tuition planning, retirement planning and more.
The CEO of Compass Financial Solutions is a qualifying and life member of the Million Dollar Round Table, an independent organization of leading financial services professionals. As such, both he and his staff are dedicated to upholding the ethical standards adopted by the organization, including:
Always placing the client's best interests above our own
Consistently upholding the highest professional standards
Focusing on transparency and always offering full disclosure of all pertinent facts
Giving the best possible advice
Maintaining conduct, both personally and professionally, that positively reflects on our company and our industry
Remaining current in our professional knowledge, skills and competence
Remaining independent so that we work for the client, not an insurance company
Suggesting the right products at the right time
Treating all information collected in a secure and confidential manner
Our Team
---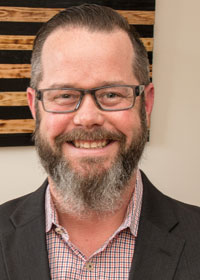 Brendon C Murphy, CLTC, CSSCS
CEO / President
Brendon joined Compass Financial in 2013 as an associate. He is presently the CEO / President of the organization. Brendon focuses on understanding and enhancing the financial planning strategies for individuals, couples and small businesses. He provides professional and individual attention to help his clients achieve their financial goals. Brendon has professional designations in Social Security and Long Term Care planning.
Brendon resides in Springfield, Delaware County, PA with his wife Kristen and two sons, Evan and Preston.
In his spare time , Brendon is involved in the community as a member of the Springfield Youth Club Board. He is also a proud sponsor of the F.O.P. Collingdale Fire fighters and the Delco Group.
---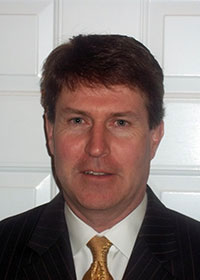 Michael Rafferty
Managing Partner
Michael is a financial professional with over 22 years of experience. The focus of his practice has been pre and post retirement planning. Michael's extensive client base is proof of his dedication to professionalism and commitment to service. He also has extensive experience in helping families obtain financial aid to fund college education.
Michael resides in Newtown, PA with his wife Carla, and twin daughters Elizabeth and Brook. He is currently the Pee Wee basketball coach for St. Ignatius School, as well as a Little League instructor in Lower Makefield Township. He is also a member of the Knights of Columbus and the St. Josephs Prep Alumni Club.
---
Pat Lyman
President Emeritus
As president emeritus of Compass Financial Solutions, Patrick's 50 years of devoted service in the financial industry serve as a strong foundation for the guidance, education and service provided by his entire staff. His commitment to his career and his clients shows in his dedication, experience, certifications and industry memberships.
Patrick is a member of the American Society of Financial Services Professionals and the International Association of Registered Financial Consultants. In 2005 he joined the Million Dollar Round Table, a group of dedicated financial services professionals. Membership in this exclusive, premier financial services industry group requires the ability to maintain high service standards focused on enhancing clients' lives, and a steadfast commitment to a strict code of ethics. In 2016 he became a Qualifying and Life member—an honor reserved for those who uphold the group's ethical standards and production requirements for 10 consecutive years. He is also a member of the American Society of Certified Senior Advisors and has been awarded their certified senior advisor designation after completing an extensive educational program focused exclusively on issues of financial importance to seniors.
Patrick believes that to be dedicated to his clients, he must also be committed to his community. His efforts to strengthen the financial independence and knowledge of community members is shown through his many YMCA educational workshops, his involvement in the Rotary Club of Upper Darby/Lansdowne, the Delaware County Police and Firefighters Organization and his membership in the Honorable Order of the Kentucky Colonels, a charitable and philanthropic institution founded in 1813.
Patrick currently resides in Chester County. He is married with three children and four grandchildren. His oldest son is a member of the United States Army Special Forces and has served several tours in Afghanistan and Iraq. As a former president of the Upper Darby/Lansdowne Rotary Club and member of good standing since 2004, Patrick has a long history of activity in a variety of civic and volunteer groups within the community.